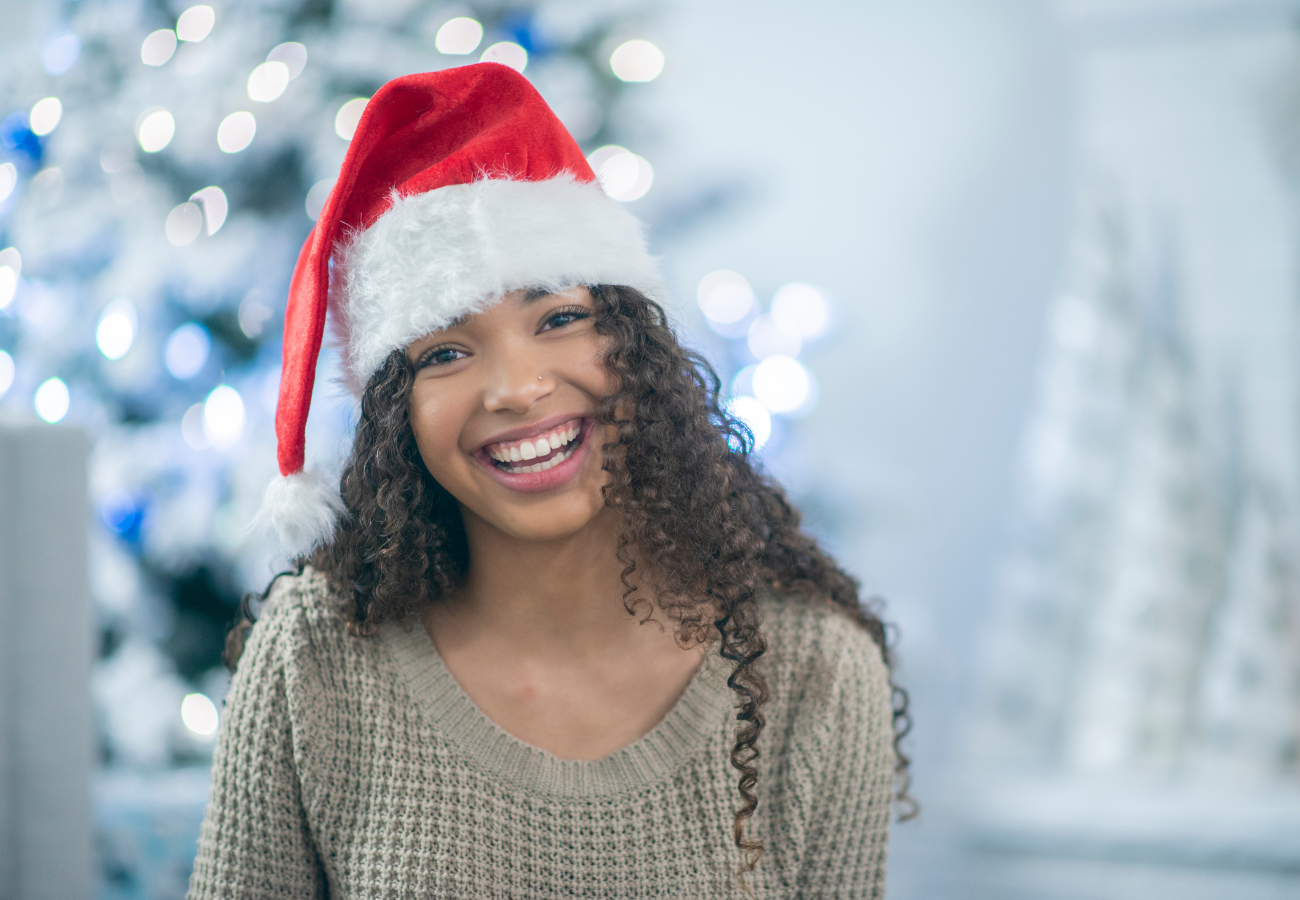 With the end of Thanksgiving and beginning of Hanukkah, the holiday season arrives. Whether you are spending time with friends, family, or even co-workers, you want to feel good. Feeling good goes hand in hand with looking good. And you deserve to look good. Here are three easy ways your hair can look great this holiday season with our hair solutions.
Hair Weaves and Extensions
Want a quick way to get thick locks? Hair weaves and extensions provide a great solution. Hair extensions add volume when an expert attaches real human hair to your own. Celebrities use it when they walk to red carpet, and you can use it to look great at your holiday party. Some salons offer braiding or sewn-in extensions, where bundles of hair are literally sewed to scalp braids or cornrows or braided-in with your own hair. We offer this standard hair braiding, and cut and style your hair after the extensions are added.
At Eldorado, we also offer a state-of-the-art method for extensions. Ultratress Human Hair Extensions gives you a whole new experience in weaves. Our lightweight system is comfortable and easy to wear, and increases the volume of your hair at the same time. A polymer binds the extensions to your hair. You get a full look without the additional damage. When you come to Eldorado, we help you choose what solution is right for you. Each type of hair extension and weave has pros and cons.
Wigs
Hair loss can cause embarrassment for men and women. Wigs provide one of the easiest ways to transform your hair. If you experience hair loss or thinning and want a quick solution to look great this holiday, wigs might be the right solution for you. A high-quality wig that matches your hair type and style transforms the way you look. We custom design our Reallusions Wigs to fit your needs. We also offer quality wigs made of both human and synthetic hair.
The following are some examples of different types of human hair wigs:
Full lace wigs: These wigs are made entirely of lace, which allows for a natural-looking hairline and parting. Full lace wigs can be styled in a variety of ways and can be secured with adhesive or combs.
Lace front wigs: Similar to full lace wigs, lace front wigs have a lace front that allows for a natural-looking hairline. However, the rest of the wig is made from a different material, such as a machine wefted cap.
360 lace wigs: These wigs have a circular lace front that goes all the way around the head, which allows for versatile styling options and a natural-looking hairline.
U-part wigs: U-part wigs have a U-shaped opening at the top, which allows for the wearer's natural hair to be left out and blended with the wig for a natural look.
Glueless wigs: These wigs are designed to be worn without adhesive, as they have adjustable straps and combs that secure the wig in place.
Monofilament wigs: These wigs have a sheer, mesh-like material at the crown that allows for a natural-looking scalp and parting. Monofilament wigs can be made from human hair or synthetic fibers.
Human hair blend wigs: These wigs are made from a blend of human hair and synthetic fibers, which allows for a natural look and feel at a more affordable price point than full human hair wigs.
Hair Systems
Hair systems are a little more complicated than wigs or extensions. Hair systems offer a solution for men and women experiencing hair loss and thinning who want a natural look day and night. A high-quality hair system fits your existing hair. We work with you and our manufactures to create a piece that feels like your own hair. The polymer base is clear, meaning it is virtually undetectable on your scalp. We attach the base with an adhesive, which allows for continuous wear.
We also offer hair systems with a lace base, which provide a lighter weight but are not as durable. For any hair system we offer, we match the real human hair in the hair system to your existing hair. Hair that doesn't match and poor quality hair systems end up looking fake. Looking good means looking natural. Our hair systems look natural, feel natural, and leave you looking and feeling great.
Contact Eldorado
If you're ready to look fabulous with our hair solutions this holiday season, contact us for your free consultation.