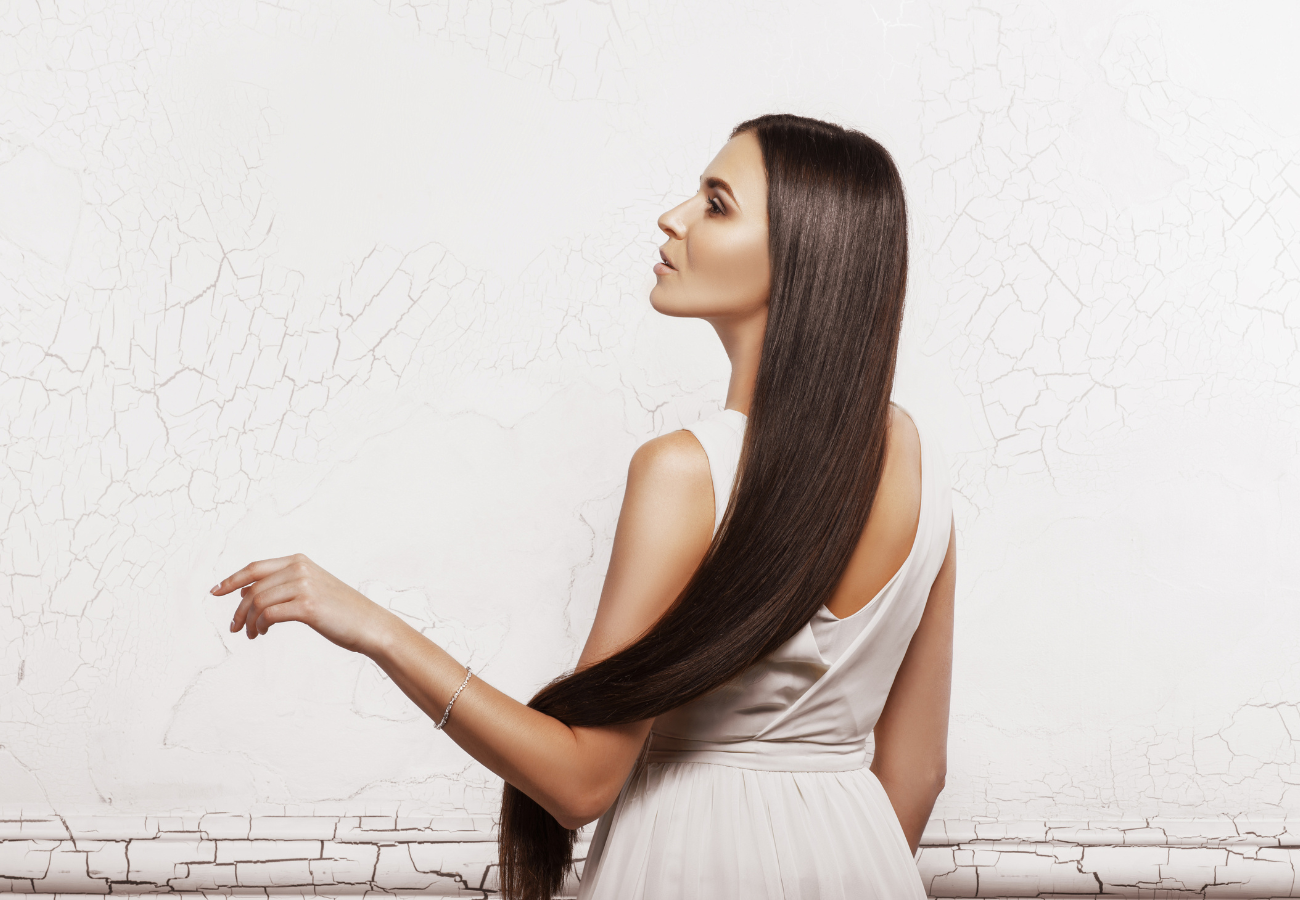 The hair growth product industry is now estimated at $1.5 billion dollars worldwide. That's not a big surprise given that 30% of women and 85% of men experience hair thinning and hair loss in their lifetime. While some products like dhtSENSOR have been proven to help you get thicker hair, there are many products on the market that don't work. Here are 2 hair growth products that you should be cautious of.
Thickening Shampoos
Many women wake up with thin, limp hair that is hard to style. They want an easy solution, and shampoos seem to offer it. Brands boast about thickening shampoos that will give you thick, luscious hair. Often, bottles include proteins, vitamins, minerals, and other scientific words on the front that make the consumer believe there is science behind the volume boosting effects.
Shampoo can have temporary effects that make hair more voluminous. First, any quality shampoo washes away dirt, oil, and build on your hair and scalp. Clean hair has more volume than dirty hair. Some of the ingredients can keep your hair healthy, too. Your hair is mainly protein, and protein in shampoo can strengthen the outer layer hair. Water in the shampoo increases the moisture in hair and causes strands to pump up.
You should always use a quality shampoo that is good to your hair. But shampoos can't slow or stop hair loss. For hair that is already thinning, a shampoo won't reverse the process either. The main causes of hair loss in men and women are genetic, and shampoos on the market can't change those causes.  Shampoos offer at most, a very short-term solution.
Hair Loss Supplements
The marketplace is also saturated with hair loss supplements. Just like shampoos, supplements claim that the vitamins and minerals contained inside will give you the thick hair of your youth. And just like shampoos, most of those claims are bogus. However, men and women can suffer from hair loss and thinning because of diet and nutrition. And doctors have also linked poor diets to stress, another cause of hair loss and thinning. A healthy, balanced diet can't guarantee healthy hair, but it's a good place to start.
Hair loss supplements and natural remedies are supposed to act like dhtSENSOR. They claim to boost activity around the hair follicle to stimulate growth. They also claim to make hair appear thicker and fuller. Supplements can include vitamins and minerals like biotin, vitamin A and C, zinc, selenium, and folic acid. These are all important components of healthy hair, but you should be able to get them from food you eat. Adding these supplements to your diet will not combat hair loss from genetic causes like male or female pattern baldness or alopecia.
One big caution for any supplements is that the FDA does not regulate supplements. dhtSENSOR is FDA approved and has scientific studies that back up it's effectiveness. But most supplements lack this regulation and scrutiny.
Ready to stop spending money on hair growth products that don't work? Come in for a free consultation at Eldorado and find a real hair loss solution.